(701) 223-6315 office phone
201 N. 24th St., Bismarck, ND 58501
TO VOLUNTEER: Please volunteer online by clicking "VOLUNTEER" at the top right of this page. 
Questions? (701) 400-7887.      
PLEASE NOTE OUR MODIFIED COVID-19 SERVICES: Until further notice, we are not accepting donated clothing. Here are the times at which we're available to receive donated FOOD ONLY: Monday 1-3, Tuesday 9-11, Wednesday 12:30-2:30, Thursday 3-5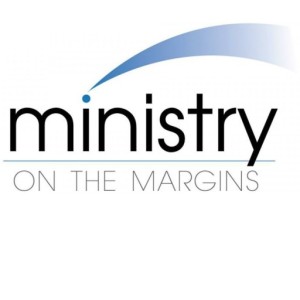 Ministry on the Margins is a volunteer-based ecumenical ministry committed to supporting those who fall through the cracks during times of transition. Every week we offer hospitality and coffee, several meals, a food pantry, prison-to-society support, an ecumenical Christian worship service, and many other ministries.
MOTM was founded in 2013 by Sister Kathleen Atkinson, OSB, a sister of Annunciation Monastery in Bismarck.  She was helped by many compassionate individuals, churches, and organizations. MOTM now operates under the guidance of the Benedictine Sisters of Annunciation Monastery.