Donations are accepted Monday – Wednesday 9:30 am – 12:00 pm and 1:00 – 4:30 pm, Thursdays 9:30 – 12:00 pm and 1:00 – 7:00 pm. Fridays by appointment. WE ARE NOT CURRENTLY ACCEPTING DONATIONS OF CLOTHING, BLANKETS, OR HOUSEHOLD ITEMS. 
Our building remains locked unless an event is taking place, but we are here and looking forward to accepting your donation. Please call 701-223-6315 when you get to the door!
WHAT'S HAPPENING AT THE MINISTRY?
AUGUST
*Designates only certain days of the month
MONDAYS:
*6:00 – 7:30 pm – "When a loved one is incarcerated" support group – every other week: July 18
 TUESDAYS:
9:30 – 11:30 am – Food Pantry
*2:00 – 4:00 pm – Free Haircuts – 2nd Tuesday of each month:  August 10
2:00 – 4:00 pm – Ice Cream Social & Community
WEDNESDAYS:
11:00 – 2:00 pm – Open Hours – a time for connection to care for anyone seeking information or services.
THURSDAYS:
5:00 – 7:00 pm – Food Pantry
 *4:30 – 6:00 pm – COVID Vaccinations & Flu Shots – August 25
 Our Coffee House operates nightly from 10pm – 6am Sunday – Saturday. Come to the Ministry for a place of safety and rest each night (no appointments, just walk in!)
___
201 N. 24th St. Bismarck, ND 58501
701-223-6315 office phone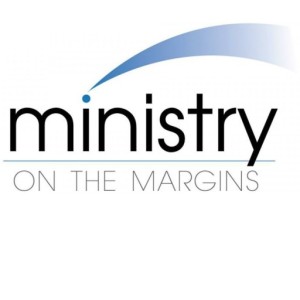 Ministry on the Margins is a volunteer-based ecumenical ministry committed to supporting those who fall through the cracks during times of transition. Every week we offer hospitality and coffee, a food pantry, prison-to-society support, an ecumenical Christian worship service, and many other ministries.
MOTM was founded in 2013 by Sister Kathleen Atkinson, OSB, a sister of Annunciation Monastery in Bismarck.  She was helped by many compassionate individuals, churches, and organizations. MOTM now operates under the guidance of the Benedictine Sisters of Annunciation Monastery.